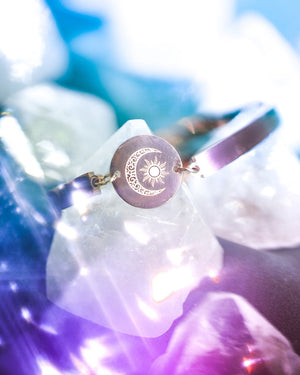 Wonderland L'atelier
PHOEBE Bracelet (Rose Gold)
Sale price Price $24.99 Regular price
The PHOEBE Bracelet is to signify completion and wholeness. To remind that the light and the dark must be acknowledged in order to co-exist peacefully. And with this same outlook to life, we find acceptance & peace.
Details:
- The PHOEBE Bracelet is a 7'' bracelet made of stainless steel plated with 18K rose gold.
- Stainless steel gold plated products hold the plating around better than 925 Sterling Silver however, please still treat your jewelry with care such as keeping it away from sweat & prevent from showering with them so they can stay a part of your collection for a long time.